Design thinking to optimize 
pre-surgical care using big data
for holistic and integrated patient care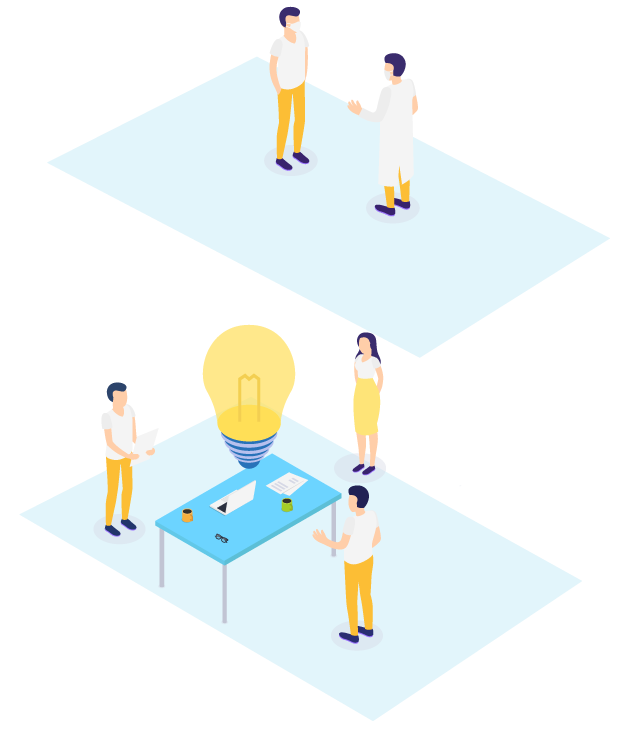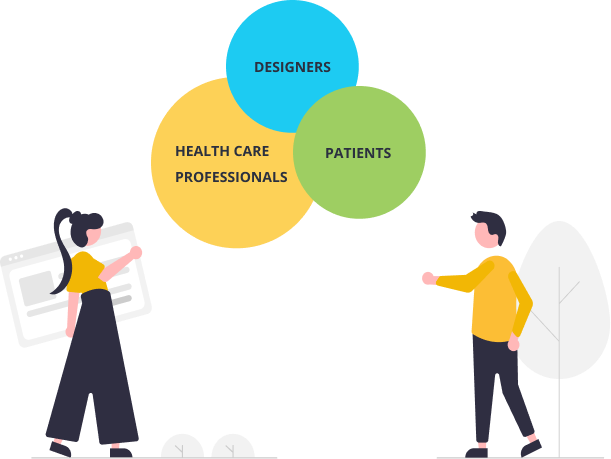 SunnyOp is a project to enhance pre-surgical care using design thinking and interactive technologies to promote an efficient and effective approach to patient care.
With a unique opportunity for interdisciplinary collaboration, this project brings together healthcare professionals, interactive design thinkers, and patients to create an integrated and contextualized digital design solution.
SunnyOp's purpose is to help increase patient safety and surgical outcomes through designing, developing, and evaluating a new e-health platform for pre-surgical care that can be used by patients, caregivers, and healthcare providers, alike.
This (e)-preoperative health solution will standardize patient care, education, improve workflow, and form the foundation of a granular database.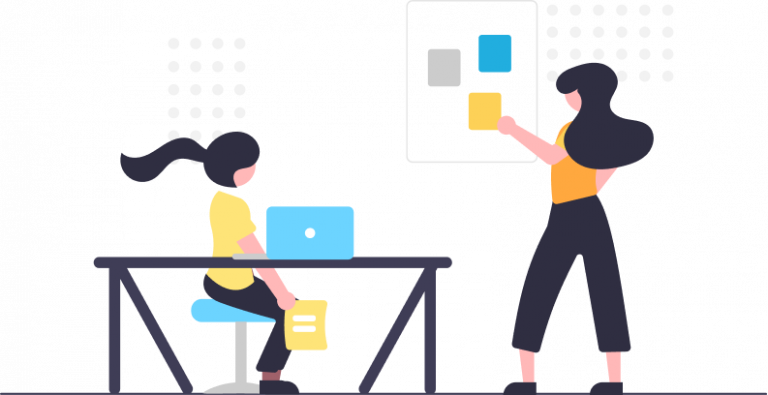 Integrate existing understanding of pre-surgical care 
Interview
s
and 
a
review of current 
literature
will 
inform
 a work domain analysis
,
ecosystem map and user journey
 of 
current 
pre-surgical care
practices
This will form maps of stakeholders and tasks and identify areas of improvement and opportunity  
Design and develop interactive 
ehealth 
platform 
for 
pre-surgical care
SunnyOp allows integrating real-time info with specific data regarding patients' history, preferences, and existing health conditions  
This will assist the surgical team to make safe and optimized decisions with regards to their pre-surgical care 
Share knowledge and support sustainable  patient care
Disseminate knowledge obtained through SunnyOp
This can provide a unique opportunity for enhanced training and development of best practices  
User Experience and Analysis
Interview Studies with
Stakeholders
Critical Decisions
Method Interviews
Development and Implementation
Chair for the School of Design
Dr. Ana Rita will bring her experience as an educator and researcher and the ability to build and maintain working relationships with a variety of design professionals, community agencies, and education partners
Faculty and Research Coordinator  
Dr. Nastaran Dadashi will oversee the REB application, assist with data collection, lead user consultations, protocol design, and training student researchers. She will also provide her expertise in effective design concepts in the initial stages of the project to ensure a user-friendly design.
Faculty and Program Coordinator  
Xavier will ensure that the strategic vision aligns with the partner SHSC's objectives and help facilitate the agile and iterative design process from research to prototyping  
Christopher Pandolfi will lead the UX/UI design section of the project including design development, building of the prototype and the architecture of data flows.
Dr. Eva Aboagye will oversee the project plan, track progress, process expenses, collect project metrics, and undertake payroll and reporting duties. She will also assist with the hiring of student researchers and other personnel and will be the liaison between GBC and NSERC.
Eirene Keh is an interdisciplinary design strategist with a background in healthcare. She will assist the REB application and conduct a variety of design research methods to complete a work domain analysis of Sunnybrook's pre-surgical system.
Sabrina Curutan is a second-year Interaction Design Student at George Brown College. She has a previous background in healthcare and will be focussing on ecosystem mapping and data exchange for the SunnyOp project.
Leah it a third-year Interaction Design student at George Brown College. She will be focussing on branding, website design and building, and exploring system interfaces.
Julian is a third-year Interaction Design student at George Brown College. He will be focussing on the elaboration or Personas, Journey Maps, and User Scenarios.
Sunnybrook Health Science Center
Staff anesthesiologist  & Associate Professor at the University of Toronto 
Dr. Angela Jerath will provide her expertise in preoperative assessments, access to participants through SHSC, and help facilitate community outreach activities and recruitment for design charrettes.
Kennedy Hao is an anesthesia trainee who will provide insight on the early stage of scoping review of different preoperative environments.
Director of Information Technology, SHSC 
Oliver will ensure that the interoperability of the proposed system with SHSC existing legacy systems and protocols 
Richard Mraz will support the interoperability of the proposed prototype with SHSC existing legacy systems (e.g., Sunnycare, MyChart) as well as interface protocols (e.g., HL7, FHIR).